Actually… It's never gone away. But, now, it sounds as though it's reached epidemic proportions in North America. And, if you're Italian, or a serious cook of any stripe, you'll be downright upset, if not outraged, that one of your beloved kitchen staples has been slammed by fraudsters!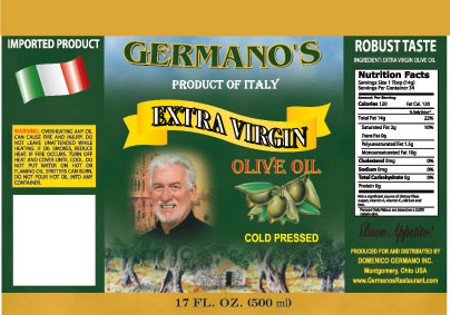 The real deal -'Product of Italy'
Here's the deal…
A recent post to NYTimes.com offers the following shocking assertions:
Much of the Olive Oil sold as Italian doesn't come from Italy.
Sub-standard Spanish, Moroccan or Tunisian Olive Oil is shipped to Italy – by the tanker load – labeled 'Packaged in Italy, and exported round the world.
And here's the really dastardly part…
Soy Bean and other vegetable oils labeled Olive Oil are also imported into Italy, illegally.
At Italian Olive Oil refineries, real Italian Olive Oil is often cut with the cheaper foreign oils.
Or, even worse…
Real Italian Olive Oil is cut with Soy Bean Oil and substances like beta carotene and chlorophyll to make the bogus oil look and taste more like real Italian Olive Oil.
Some refineries don't use any real olive oil at all. They simply add colouring and flavouring to Soy Bean oil and label it Olive Oil.
Then, the bogus Oil is labelled 'Extra Virgin' and shipped round the world. In fact, a recent study in the U.S. found that almost 70 per cent of olive oil tested from retail outlets there was judged to be bogus.
So what can you do?
First, one tip I liked a lot was, watch out for oil that's labeled 'Packaged in Italy' or 'Imported from Italy', but not 'Produced in Italy'. Experts say there could be anything in it.
The Italian government is rooting for you, and its legitimate Olive Oil producers. In fact, there is a special branch of the Italian national police force – call them the Olive Oil Police – whose sole task is to track down and raid bogus Olive Oil operations.
The good news…
All that fraud and all the publicity it's received has resulted in a drop in Olive Oil prices. That's bad enough for the legitimate Olive Oil makers, but it's really bad news for the oil counterfeiters – and that's good news for us!
~ Maggie J.