Wow! Are all the major Fast Food chains reading from the same crystal ball? We have a whole parade of celebrity collabs in support of loyalty programs this week. The music flavour of the month is definitely Rap…
Taco Bell tests vegan Crunchwrap
Since it's big fall, change of top mangement, and renaissance, Taco Bell ha been getting more and more into vegan and vegetarian menu items. Following the tremendous success of its unique spiral-folded Crunch Wrap, the Bell has moved on to test a vegan version (above). It features a new proprietary plant-based seasoned beef substitute, along with a proprietary plant-based cool vegan blanco sauce and a warm vegan nacho sauce. Testing now in Los Angeles, New York and Orlando.
Chick-Fil-A resurrects Spicy Chicken Biscuit
Chick-Fil-A has decided to bring back its fan-fave Spicy Chicken Biscuit permanently, across the chain. This momentous commitment following some regional test marketing and fan clamor. Look for the Biscuit at all Chick-Fil-A locations starting this coming Monday morning (June 12) and rejoice.
7-Eleven intros new BBQ Wings
The grab-and-g0 mecca is offering Glazed BBQ Classic Wings for a limited time this summer. In fact, the deal is also happening at 7-Eleven's sister stores, Speedway and Stripes, at participating locations across the U.S.
The  classic bone-in wings are described as, "seasoned, battered, and glazed twice with a smoky-sweet BBQ glaze that offers notes of garlic, paprika, pepper, and tomato."
Jack In The Box and Snoop Dogg go late-night
The rapper-come-tv-star and the fast good chain are partnering on a late nightMunchie Meal – described as, "a box of deliciousness that includes an impressive line up of sweet and savory munchie-killers." Includes a Spicy Sauced and Loaded Chicken Sandwich; a Classic Taco; a medium order of Curly Fries; A brownie and a medium Sprite (or fountain drink of your choice). A limited-time treat.
Chipotle teams up with Street Fighter 6
Concentrate real hard… Street Fighter 6 players who use promo code 'HDKN236' while ordering through the Chipotle App will be able to redeem 250 Fighter Coins; an in-game currency used to purchase items for a player's avatar.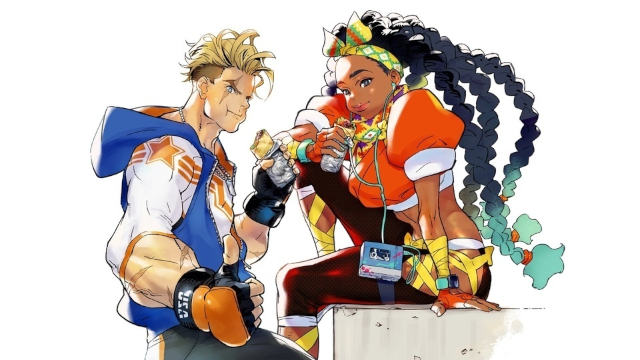 One catch: This deal only works for players on Playstation 4, Playstation 5, and Xbox Series X|S.And there are only 20,000 codes available between June 2 and October 31, 2023. It's all part of a much larger, ongoing collaboration with the Fighting Game Community.
Panda launches new loyalty program
Pands Express is kicking off its new Panda Rewards points program with a likited time offer worth 25 percent off your next order if you sign up through the app or the website. Members get 10 Panda points per dollar spent. A minimum of 200 Points is needed to redeem any prize. And unlike some points programs, your points never expire.
T-Pain and Wendy's wanna 'Buy U a Frostie'
Yet another fast-food / celebrity collab: Rapper T-Pain is resurrecting his millennial hit Buy U a Drank as a tamer spin-off:Buy U a Frostie to plug Wendy's famous soft-serve summer treat.
The deal includes free small Frosties, classic Chocolate or seasonal Strawberry, with any purchase connected with the offer in the app, or on the website from June 5 until the first day of summer, June 21.
And that's the skinny…
… On what's going to be making some us a little fatter over the coming summer. See you back here in 7 for the next edition of Fast Food Week.
~ Maggie J.