Saskatchewan Premier Brad Wall picked a bun fight with A&W earlier this week when he Tweeted that he's discovered the Burger chain's Beef is not 100 per cent Canadian, let alone 100 per cent from Saskatchewan. He seemed to think that's a crime, or at least a reason to shame the company…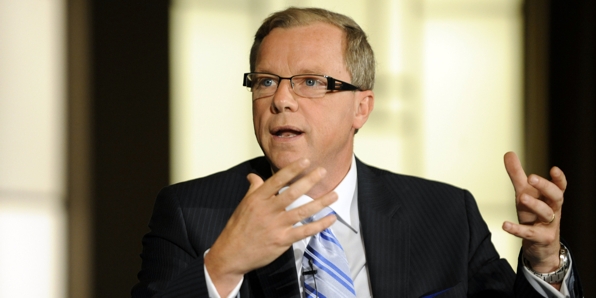 Saskatchewan Premier Brad Wall is making a big fuss, saying A&W doesn't use
Canadian Beef in its hormone- and steroid-free burgers.
A&W says that's just not so…
"There is another ad from @AWCanada promoting non-Canadian beef. Guess we can support Cdn beef restaurants like @McDonalds," Wall Tweeted, somewhat snarkily.
Susan Senecal, President of A&W Food Services of Canada, replied that was interesting because Saskatchewan ranchers supply "millions of pounds" of Beef to A&W each year. And, she noted, that amount is constantly growing.
There's a good reason…
There's a good reason that A&W doesn't get all its beef from Canadian sources. I suspect that A&W buys some beef from New Zealand, Australia and other foreign countries because Canadian ranchers who are wiling to grow Beef without hormones or steroids can't currently provide enough Beef to fill the chain's needs. As we explained in more than one previous post here, it takes a lot of time for the supply chain to 'tool up' to meet the needs of big buyers when the buyers change their policies, or add new ingredients to their menus. It's like trying to turn an ocean liner or stop a speeding freight train.
Wall's no farmer…
Nor is he corporate procurement specialist. His post-secondary degree is in Public Administration. While I wouldn't expect him to know the ins and outs of raising 'clean' beef or how the food service supply chain works, I would expect him to ask someone who does know before he comments publicly. It would be embarrassing enough if he was just an MLA. But he's the freakin' Premier of the Province! All Saskatchewan residents must now be embarrassed.
~ Maggie J.