This one is dear to my heart… Turns out that the one true ancestor of the Modern Pizza is my namesake – the simple, elegant, flavourful Pizza Margarita featuring Tomatoes, Mozzarella and Fresh Basil! And the story behind why is a really good one, linking me – however tenuously – to royalty!
Seems the Pizza Margarita, upon which all modern pies are founded, gets its name from a queen. Curiously, the pizza we all recognize today only became popular in the late 19th century…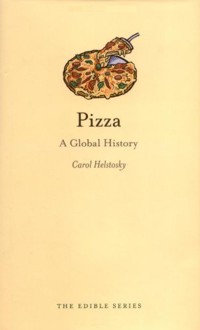 Queen Margarita of Italy visited Naples in 1899 and, when her majesty said she was tired of the usual high-class European cookery – which at the time was French style! – she was offered the local specialty – Pizza.
Raffaele Esposito, the pizzaiolo of restaurant Pizzeria Brandi in Naples, made the Queen several kinds of Pizza and she declared his Pizza alla Mozzarella the best. And thereafter it was known as the Margarita.
That's also why Naples claims to be the Pizza capital of the world, even today, and has opened a school to train and certify official Pizza di Napoli Pizza Chefs. The Italian government has even passed legislation making it illegal for any non-official Pizza to bear the name Neapolitan.
These are just two of the intriguing tales Pizza lovers will find in Pizza: A Global History, by Carol Helstosky. Gently used copies are available on Amazon.com for as little as $3.25 (US). Devour it today!
~ Maggie J.