Another week rich in new product reveals, old faves returning notices and a heavy emphasis on big, new mains. Including a new Tik Tok inspired Fajita Quesadilla from Chipotle – as resto sued by a Chicago area man who claims the big C's boneless Chicken Wings contain no wing meat.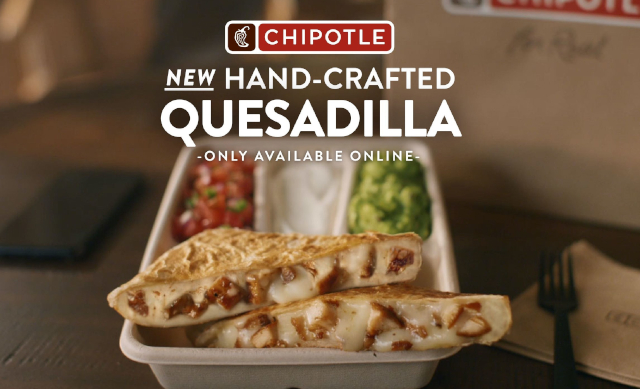 Chipotle's new Fajita Quesadilla: A viral Tik Tok inspiration goes official…
Buffalo Wild Wings being sued
BWW is being sued by a Chicago man claiming he ordered boneless wings and was served… Something else. What he got (as I think all wing lovers will probably have guessed) was something like chicken white meat slices breaded and fried like tenders or nuggets.
"It's true. Our boneless wings are all white meat chicken. Our hamburgers contain no ham. Our buffalo wings are 0 percent buffalo." — Buffalo Wild Wings (@BWWings) tweeted March 13.
Last year, T.G.I. Friday's was sued by a woman a woman claiming that her mozzarella sticks contained cheddar. In 2021, Subway was sued by customers claiming their tuna didn't actually have any tuna in it…
Fajita Quesadillas new at Chipotle
Inspired by a viral special menu item from Tik Tok, Chipotle has débuted its new Fajita Quesadilla. There are 5 new menu its on the menu: Barbacoa; Carnitas; Chicken; Sofritas; and Steak. All come with fajita veggies. The company says it took two months to bring the new item to market. the effort required the training of 100,000 employees, and tech updates to 3,200 locations.
Quesaritos out, other items in at Taco Bell
The Quesarito, first released in 2014, is apparently being shuffled off to the vault, to be rotated out like now and then like the beloved Mexican Pizza was recently.
Meanwhile select test audiences are being offered a taste of the new Cheesy Chicken Crispanada, Taco Bell's modern take on a classic cheese and chicken empanada.
Subway, Lay's create foot-long potato chip
Why? Because, I guess, they could. It looks look a close relative to Pringles, which are made from extruded potato paste so they're all identical and, thus, stackable. And like Pringle's, it's baked, not deep-fried.
Alas, the thing was available for only one day, at one Subway's location in Frisco, Texas, to mark National Potato Chip Day earlier this past week. If the demand is there, I'm sure Subway will launch the new chip on a wider basis later in the year…
'Entrepreneurs' selling newest Girl Scout Cookie flavour on eBay?
It seems someone has tweaked to an idea for amplifying the profits from annual Cookie sales. This year's new flavour, Raspberry Rally, has officially been sold out for some time – within hours of their release (see photo, top of page). And private traders have apparently withheld boxes, which they're selling on eBay. Some boxes have, in fact, brought 6 times their official price.
"While we are happy that there's such a strong demand for our cookies year-over-year," an official statement said, "we're saddened that the platforms and the sellers are disregarding the core mission of the cookie program and are looking to make a profit off of the name without supporting our mission and the largest girl-led entrepreneurship program in the world."
Dunkin retires Dunkaccino
Long a fave or youthful Dunkin fans, the Dunkaccino is going juintk the vault. A Dunkin statement teases that it may return (for limited time appearances) in future…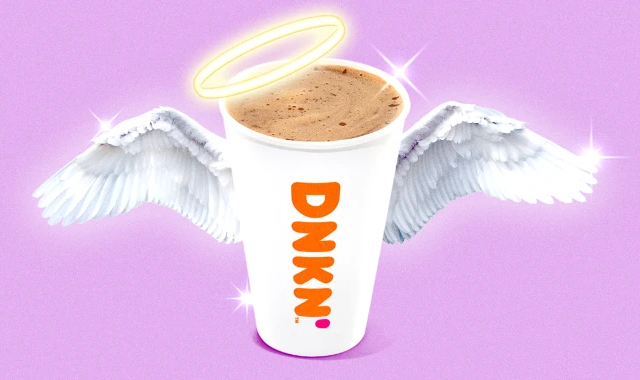 "So fans, should we start a petition to bring back the Dunkaccino? Or do we start crafting custom orders at Dunkin' asking for half hot chocolate, half coffee?" asks one food blogger.
And that's the skinny on…
… The latest new and returning menu items from the top tier players, destined to make some of us a little fatter between now and Easter. See you back here in 7 for the next edition of Fast Food Week!
Maggie J.