Bad news for those who buy organic to stay chemical-free: Another government study – this time in Canada – has found that large amounts of so-called organic produce contain at least traces (and sometimes more) of chemical fertilizers, pesticides and other environmental pollutants…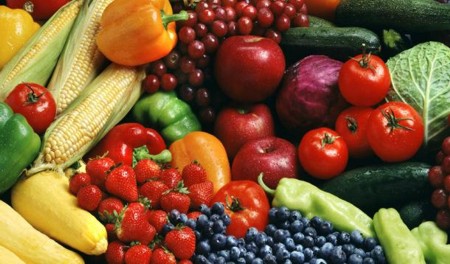 The survey, by the Canada Food Inspection Agency (CFIA), found almost half of all 'organic' produce tested contained at least traces of pesticides and almost 2 per cent contained more than the maximum level of such chemicals allowed under Canadian food safety regulations in regular (non-organic) produce. Samples of both domestic and imported foods were tested.
The study found a wide range of contamination between various food products, with 77 per cent of grapes tested clocking measurable chemical residues at the top of the ladder, and only 30 per cent of Carrots found to contain pesticides at the bottom.
Speaking to the CBC, Matthew Holmes, Executive Director of the Canada Organic Trade Association (COTA) observed, "We see pesticide residues throughout our environment. It's in our soil, in our water … So, unfortunately, it's really hard to have a zero pesticide residue any longer."
University of Manitoba food safety expert Rick Holly went further: "If the money is being spent to avoid pesticide residues and have access to food which is healthy, then I think the money is not well-spent. [Pesticides] will not be absent."
So, what's the advantage of 'going organic'?
Many learned, scientific studies over the past few years have shown that there is no significant difference, nutritionally, between organic and regular produce, and little overall benefit to health from eating organic. Still, organics fans remain willing to pay more – sometimes substantially more – for food they believe is 'pesticide free'.
Organics fans say they can at least minimize their exposure to chemicals and pesticides by exercising their right to choose at the supermarket. But scientists and food safety officials say the 'safety difference' between organic and non-organic foods is minimal, at best.
So… After all that discourse, it seems that the debate over the value of 'organic' foods is no closer to resolution. But, as time goes by, it appears to be coming ever closer to being a matter of opinion than a matter of fact.
~ Maggie J.