As we've observed, in former posts, McDonald's – the guys who invented the Burger Chain – are moving forward with their plan to, well, reinvent the concept. Imminent Menu changes are just part of a master plan to help McDonald's cut costs, complexity and confusion while becoming more 'relevant'…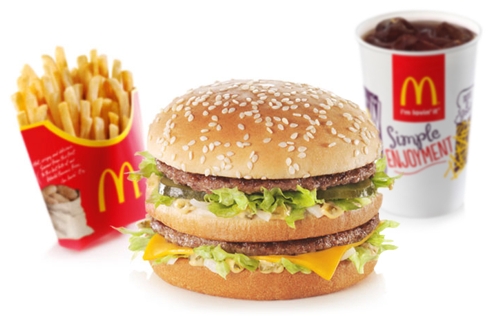 McDonalds – the guys who invented the Burger Chain – are getting back to McBasics.
McDonald's has announced that several of it's more esoteric – fringe? – menu items will be discontinued this coming week. Those – according to a franchise-level leak in the U.S. – include:
the Honey Mustard and Chipotle BBQ Snack Wraps
the Bacon Habanero Ranch Quarter Pounder
the Bacon and Cheese Quarter Pounder
the Premium Chicken Club Sandwich
the Premium Ranch BLT Chicken Sandwich
Of course, many of you are saying, 'Huh?", having never heard of some of these specialty items. That's because they are specialty items not available in every market. Bet you've got some items in your McMarket area that will also disappear, as the crusade to slim down the McMenu forges ahead. Individual franchisees will apparently be allowed to cut menu items that don't sell well at their specific outlets, as well.
The 'master' McDonald's menu has reportedly grown from 85 items in 2007 to 121 items – including all those regional- and national- market specialties – by the end of 2014. In a development that is seen as directly linked to that menu inflation, service has apparently slowed at the burger giant, especially at the Drive-Thru window.
On the plus side, McDonald's is already test-marketing its service-of-the-future concept at some southwestern U.S. outlets: A touch screen electronic menu that lets you literally build your own McBurger.
Stay tuned…
~ Maggie J.