Here's a question for everyone who uses services provided directly by people – restaurant cooks or servers, doctors, nurses, dentists, physical therapists and so on. How would you react if someone in personal contact with you or your food was found to be HIV positive? McD's panicked…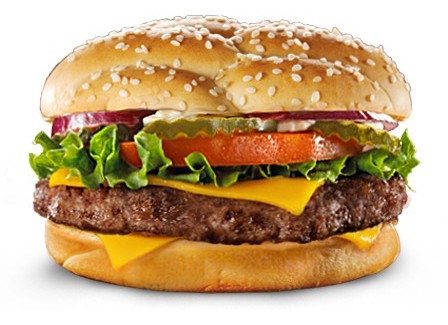 Yes, you can get fries with that. But not HIV.
Okay, It's NOT McDonald's corporate. The head office in Oak Park IL, is not involved. But a franchisee in Bentonville, Arkansas, fired an employee back in February because he was HIV positive. Now, The U.S. Equal Employment Opportunity Commission is investigating a complaint by the employee, named in the documents only as John Doe, against the employers, Mathews Management Co. and Peach Orchard Inc. Mathews and Peach Orchard together operate 35 McDonald's outlets in the state.
The complainant says he was warned by a supervisor not to reveal his HIV status to management because a female employee had previously been fired on those grounds. The complainant's duties included opening and closing the store, running the register, cleaning and working the Drive-Thru.
So what's the problem? I think everybody who hasn't been living in the deepest depths of the Amazon Jungle for the past 30 years knows that HIV can only be passed on by sharing body fluids, like blood … and other 'persoinal' things. So, why did Mathews and Peach Orchard panic? Well, first of all, it is Arkansas and they're known to be really, really conservative down there and the franchisee must have feared customer backlash if the HIV news became public.
So, now, the complainant is seeking back pay, punitive damages and an end to discrimination by Mathews and Peach Orchard. If the franchisees thought having an HIV positive employee or two was going to be embarrassing, wait 'til they see what's ahead for them!
~ Maggie J.