Hallowe'en is just around the corner (in retail marketing and promo terms), and the big Fast Food and Snacks players have started pumping out new seasonal products in earnest. Meanwhile, Chick-Fil-A and Cinnabon are unveiling new take-out and freezer-to-oven products designed to appeal to COVID-19 lock down denizens…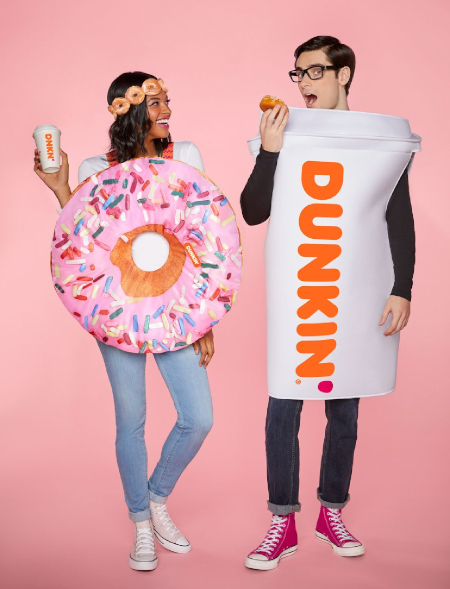 Chick-Fil-A tests Spicy Chicken Sandwich
Chick-Fil-A (CFA) is famous for its simple but sainted Chicken Sandwich. Now that CFA's primary competitors have all added copycat Chicken Sammys to their menus, the company is test marketing a new Spicy version to stay in the Chicken Sandwich forefront. The Honey Pepper Pimento Chicken Sandwich starts with the usual Bun and crispy fried Chicken Breast, drizzles it with hot, spicy Honey Sauce, and tops it all with creamy smooth Pimento Cheese Spread. It's being tested at selected locations in North and South Carolina.
Cinnabon rolls out Chicken Biscuit
Cinnabon (CB) is busy bringing out a new line of Breakfast Biscuit Sandwiches including a Chicken Sandwich using a big Blueberry Biscuit for a bun. There are six new freezer-to-oven pastries in the line, including: a Caramel Pecan Ooey-Gooey Rolls; a Frosting Filled CinnaPastry; Frosted CinnaSweet Swirls; a CinnaBiscuit Chicken Sandwich; a Jalapeno Cheddar Sausage Bites; and a CheddarRoll Sausage & Egg Sandwich.
Eggos launches two new Seasonal Pancakes
Eggos is celebrating Fall with new, limited time Pumpkin Pie and Gingerbread Cookie Pancakes. Like original Eggos Waffles, the Pancakes are ready in minutes from your toaster. Also like original Eggos, they fill your house with tantalizing aromas…
Pringles pays respect to the Big Easy
Just a few short weeks after releasing a déjà vu edition of Rick and Morty themed Potato Chips, Pringles has announced new Cajun Fries flavour, dressed with Paprika, Cayenne, and Garlic essences. Pringles Cajun Fries' lilac Purple tube has been sighted at Price Chopper supermarkets in New York, Pennsylvania, and Connecticut. The label says they're a limited-time variation, but does not say how long they'll be available or if they'll be showing up at other outlets.
No Hallowe'en or Holiday Peeps!
Oh no! Just Born, the candy company that makes beloved Peeps Marshmallow treats shaped like baby birds, says there will be no Peeps for Hallowe'en or the Holidays this year. Not because of ingredient shortages or labour issues, or anything practical like that. But because the company is embroiled in a dispute With PETA and the Vegan community over the inclusion in the Peeps recipe of a certain type of Pork-derived gelatin the Company claims is one of the secrets to the product's trademark creamy texture. But Just Born does say to keep your eyes peeled for a new 'generation' of Peeps next Easter.
MERCH ALERT: Dunkin's Hallowe'en costumes
Dunkin's is offering a line of branded Hallowe'en costumes (photo, above left), including a Coffee Cup and a Strawberry Frosted Doughnut. And there's lots more cooky, spooky big-name-branded stuff where they come from. Check out Spirit of Hallowe'en. Order now for assured delivery before the big night.
And that's the skinny…
… On what's going to make some of us fatter, spookier and sillier over the days and weeks to come. See you back here in 7 for the next edition of Fast Food Week!
~ Maggie J.