Mainly summer-special menu items on the big board this week. Sandwiches and snacks prevail. And the majority of major munchables are from the limited-time vault, coming back for another pass at the market…
Jack in the Box Cheddar Biscuit Breakfast Sandwich.
Back for a limited time, this summer…
Jack In The Box rolls out Biscuit deal…
Cheddar Biscuit Breakfast Sandwiches are back at participating JITB locations for a limited time.The sammy is built on a Cheddar biscuit (with the cheese baked in), layered with hickory-smoked bacon or sausage (your choice), American cheese, and a fresh-cracked fried egg. Right now, there's a special deal which offers you two biscuits for $6.
… Brings back Spicy Chicken Strips
Jack's popular spicy Chicken Strips are back, in 3-piece or 5-piece orders as well as a 2-piece Snack Box, a 3-piece combo, and a 5-piece combo. The snack box includes fries and dipping sauce. The combos include fries and a drink.
Panera debuts Black Forest Ham & Gouda Melt
Panera – pioneer of the upscale sandwich shop niche – is offering a new black Forest Ham and Gouda Melt for summer.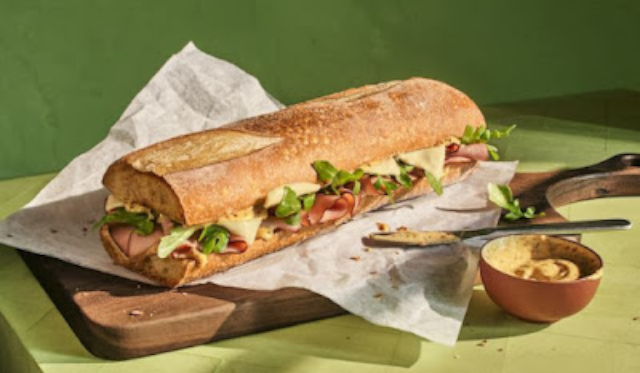 This latest addition to their Toasted Baguette family starts with features Black Forest ham, schmears it with new country mustard, and tops it with smoked gouda and arugula on a toasted baguette. Look for the BFH&G Melt starting June 22.
If pigs could fly…
Chick-Fil-A is test marketing a new Maple Pepper Bacon Sandwich. Don't worry – there's still a beautiful boneless chicken breast at the heart of the thing, just dressed up new. The complex creation starts with a buttered, toasted, maple-flavored brioche bun. in this foundation CFA stacks a lemon-pepper marinated chicken filet topped with pepper jack cheese, green leaf lettuce, bacon, and more bacon tossed in a brown-sugar-and-pepper blend.
Shake Shack unveils luxe summer shakes
The new Oreo Cookie Funnel Cake Shake and Triple Chocolate Brownie Shake are arounbd for a limited time this summer.
The Oreo Cookie Funnel Cake Shake is based on vanilla frozen custard, blended with Oreo cookies and funnel cake crunch, and topped with chocolate whipped cream. The Triple Chocolate Brownie shake starts with chocolate frozen custard, blended with brownie bits, chocolate sprinkles, and chocolate chips, and topped with whipped cream and brownie crunch.
Cotton Candy OREOs are back for summer!
The summery confections are stuffed with half pink, half blue coloured frosting bracketed by vanilla 'Golden OREO' wafers. Cotton Candy is here for a limited time, as is summer, itself.
Pringles premieres Harvest Blends
The perfecter of the perfect chip is introducing a new Harvest Blends flavour line. They're regular Pringles' potato chips infused with multigrain or sweet potato flavour.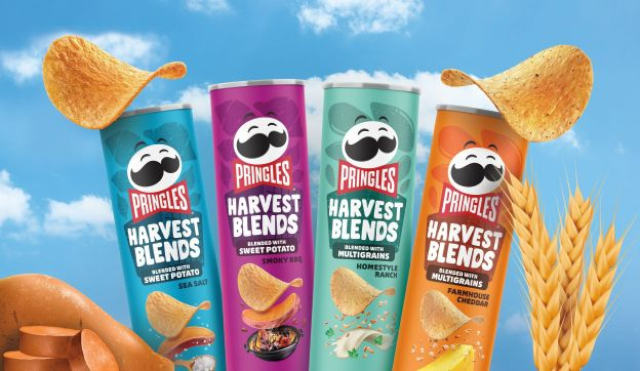 There are 4 variations available: Multigrain Homestyle Ranch; Multigrain Farmhouse Cheddar; Sweet Potato Sea Salt; and Sweet Potato Smoky BBQ. They should be available everywhere Pringles are sold now.
And that's the skinny…
… On what's going to make some of us a little fatter this summer. See you back here in 7 for the next edition of Fast Food Week!
~ Maggie J.