A consortium of wildlife watchdogs and seafood producers recently commissioned an independent survey to determine the state of the Northern Black Cod stocks of Newfoundland and the findings surprised everybody involved. At seems that the Cod are coming back nicely, after almost being wiped out by overfishing…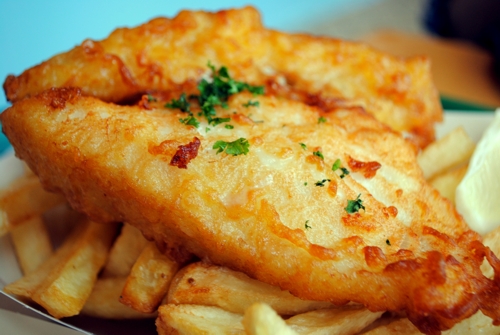 Good, old-fashioned traditional Fish and Chips.
The survey was co-sponsored by World Wildlife Federation (WWF) Canada and the Fish, Food and Allied Workers Union (FFAWU), groups that are usually on opposite sides of the table in talks about fish stocks. The results show that Cod stocks have recovered nicely since 2006 without the pressure of constant, heavy fishing.
"WWF-Canada is pleased to see that Northern Cod is showing quite spectacular signs of recovery. There is a lot of work that needs to be done," David Miller, president and CEO of WWF-Canada told reporters.
WWF and the FFAWU have agreed to cooperate on a fisheries improvement program over the next few years to help he Cod recovery along.
This is potentially good news for the fisher folk of Newfoundland and all of us who love good, old-fashioned traditional Fish and Chips. You can use other Fish, but it's just not the same without Cod. But how soon might the Canada's Atlantic Cod Fishery re-open? And under what terms?
"The increase in productivity of this stock in recent years suggests that it's not too early to start thinking about how a future fishery should be pursued," said Keith Sullivan, president of the FFAWU of Newfoundland and Labrador.
~ Maggie J.