Investors seem to have a sixth sense about restaurant brands that even restaurateurs don't have. The Business Insider recently commented on an up-side of the "BK Buys Tim's" story that hasn't had a lot of play and gives the whole episode a very different complexion – if it comes to pass…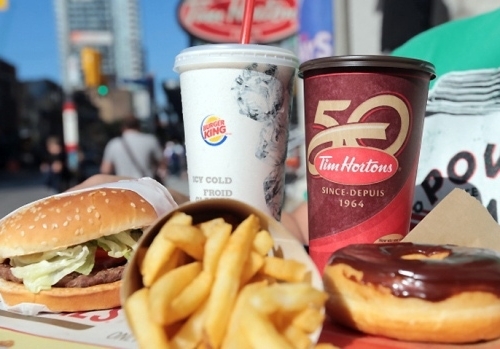 Tim's going global on the coattails of big brother Burger King?
The Insider story says investment management giant Morgan Stanley considers the parent company of both BK and Tim's, Restaurant Brands International (RBI), an 'underappreciated' property which is set to 'explode'. The key to this prediction is plans released earlier this month  by RBI change up Tim's operating practices and taking the the brand international.
But first…
Another crack at making Tim's a household name across the U.S.! Remember, a couple of decades ago, when Tim's tried to expand into the U.S. on its own? And pulled back to Canada except for a few lonely outlets scatted mostly across the northeastern states? RBI is planning an aggressive expansion, targeting the Cincinnati area alone for 150 new locations in the next 10 tears.By applying the Burger King 'playbook' to Tim's, and leveraging BK's partnerships around the globe, RBI hopes to stand up both brands in a spirited challenge to McDonald's.
For now, RBI reports that Tim's opened 69 new stores in North America during its recently-completed third fiscal quarter and sales were up 8.2 per cent during the same period.
~ Maggie J.