Contrary to commonly-held beliefs, it appears humans don't just choose foods for the Calories they provide. Now, a team of UK researchers says it's found that our so-called 'food wisdom' goes far beyond that, targeting specific nutrients. This opens up all kinds of opportunities for further inquiry…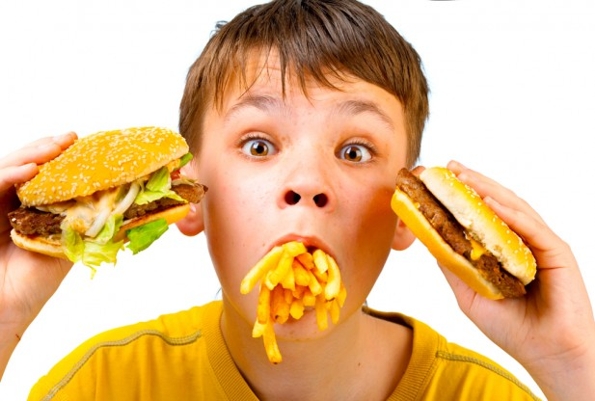 We may be imbuing junk foods such as potato chips and fizzy drinks with a false
'sheen' of nutrition by adding flavourings to them. In other words, the food
industry may be turning our innate nutritional wisdom against us…
"The results of our studies are hugely significant and rather surprising," study report lead author Jeff Brunstrom, Professor of Experimental Psychology at the University of Bristol, says. "For the first time in almost a century, we've shown humans are more sophisticated in their food choices [than we thought], and appear to select based on specific micronutrients rather than simply eating everything and getting what they need by default."
Brunstrom and his team wanted to take further a study back in the 1930s by American pediatrician Clara Davis in which she observed 15 infants as they chose – without any guidance at all – foods from among 33 different ones offered to them. Although none of the kids chose exactly the same foods as any of the others, they all maintained good health. Davis concluded this proved that humans are hard-wired with what she called 'nutritional wisdom'.
What they did
A total of 128 subjects participated in 2 experiments at Bristol, designed to confirm the 'nutritional wisdom' theory. Brunstrom's team developed a novel technique which involved measuring preference by showing people images of different fruit and vegetable pairings so their choices could be analysed without putting their health or wellbeing at risk.
What they found
The first experiment confirmed that humans prefer certain food combinations over others. "Remarkably, these preferences appear to be predicted by the amounts of micronutrients in a pair and whether their combination provides a balance of different micronutrients," an abstract of the study report reveals.
The second experiment asked participants to choose between dinner plate combos, to see if the apparent innate ability to recognise nutrition-rich alternat9ives held true in the real world. "Components of popular UK meals, for example 'fish and chips' or 'curry and rice', seem to offer a wider range of micronutrients than meal combinations generated randomly, such as 'chips and curry'."
The takeaway
Study report co-author Mark Schatzker sees a curious connection between the allure of junk food and the theory that humans target certain foods to provide themselves a healthy balance of micronutrients.
"Studies have shown animals use flavour as a guide to the vitamins and minerals they require. If flavour serves a similar role for humans, then we may be imbuing junk foods such as potato chips and fizzy drinks with a false 'sheen' of nutrition by adding flavourings to them. In other words, the food industry may be turning our nutritional wisdom against us, making us eat food we would normally avoid and thus contributing to the obesity epidemic."
Muse on that!
~ Maggie J.