Upscale Coffee Giant Starbucks is being sued by a customer for allegedly failing to deliver the full volume of beverage advertised in its 'iced' specialty drinks and misleading millions of is patrons. The claim could grow into one of the biggest class actions the food service industry has ever seen…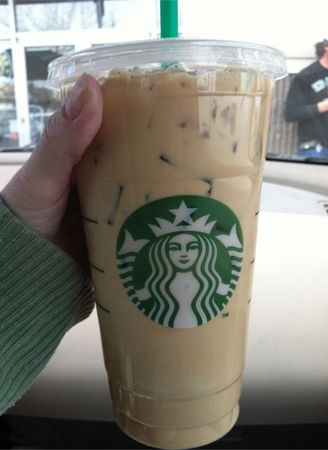 Stacy Pincus filed her suit in Northern Illinois Federal Court last week, claiming that Starbucks is intentionally reducing the volume of product in its iced drinks to increase profitability – thereby misleading and defrauding customers.
Starbucks, in a statement, says the suit is 'without merit' since, "customers understand and expect that ice is an essential component of any 'iced' beverage."
Okay, I'll accept that statement. But is it valid when the beverage in question – say, a 24 oz. (Venti Iced Coffee – weighs in at just 14 oz. of Coffee with 10 oz. of ice? I agree with Stacy Pincus, that's excessive ice!
It's happened before…
Just a few weeks back, Starbucks was sued by a customer for allegedly under-filling its Lattés by as much as 25 per cent. That suit claimed that, ""By under-filling its Lattes, thereby shortchanging its customers, Starbucks has saved countless millions of dollars in the cost of goods sold and was unjustly enriched by taking payment for more product than it delivers."
Same point, expressed in different language.
We'll be following both these class actions with interest…
~ Maggie J.