Remember a while back when we told you that Starbucks was looking at expanding its brand to include Wine and Beer service? That it was being tried first in the U.S.and, maybe, it would be trued here? Well, they start selling wine and beer in a few selected Toronto outlets tomorrow…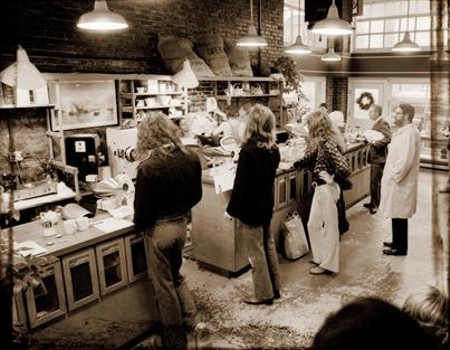 A new. local watering hole where everybody knows your name…
Because it's written on the side of your cup. Or Wine glass.
So… How do you feel about that?
I have mixed feelings. The master plan includes offering popular international Beers and Wines along with local Craft Beers and Wines from regional vineyards. It sounds as if alcohol sales will take place in the evenings, as the booze is to be paired with what Starbucks calls a selection of new 'small plates' – high-class bar food by another name. 'Small plates' appear to include personal Pizzas, Personal Mac & Cheese and Swedish Meatballs. Whether these will be prepared on site or microwaved from frozen (probably), we don't know. But, as always they look great in the official photos…
What about other watering holes?
I fear that the Starbucks initiative – especially if rolled out to a majority of its locations, will bite deeply, painfully into the patronage and profits of other, established local watering holes which have built their  brands and reputations offering interesting menus and Wine/Beer lists.
They're not alone…
Burger King is testing Beer sales in some of its U.S. outlets. It seems that the Burger wars have spilled over into the bar scene. To me, the move into Wine and Beer by Burger and Coffee joints signals a notable escalation of the ongoing desperate attempts by major players to elevate their brands above the competition. They've run out of ideas for new and exciting Burgers and Coffee. I wonder how long it will take before all the chain restaurants will be selling everything and find themselves back where they started? Deadlocked on the brand profile Merry Go Round!
~ Maggie J.