I almost fell off my chair when I read the article. In fact, there were many articles on this one on my food news channels this morning. I just chose one at random. Seems Microsoft AI 'writers' considered the Ottawa Food Bank a tourist attraction…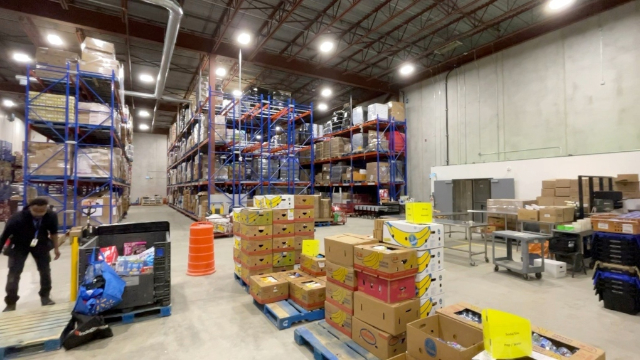 Ottawa Food Bank opened its new, much larger warehouse earlier this year…
Artificial Intelligence has come in for a lot of criticism lately, as the technology continues to grow and refine itself. Futurists have warned us to limit its power and reach, lest humanity lose control over itself to 'the system'. In what stands as a really good example of how AI can go very wrong, we submit the following Terrible Travel Tale.
Routine procedure
Microsoft routinely employs AI systems to scan websites for information and use it to robotically compose snippets for its peripheral 'services' – including Microsoft Travel.
Since we haven't heard of other, similar incidents, one supposes the system usually performs as intended. But when it came to listing the top tourism sites in Canada's Capital, Ottawa – my home town – the system produced a spectacular multi-fail.
Automated sarcasm?
Honestly. MS/AI awarded pride of place – 3rd spot on its list of 15 top attractions – to the Ottawa Food Bank. Plucking a totally inappropriate quote from the site, AI tweaked it to read: "People who come to us have jobs and families to support, as well as expenses to pay. Life is already difficult enough. Consider going into it on an empty stomach."
"The 'empty stomach' line is clearly insensitive and didn't pass by a (human) editor," Food Bank Comunications Officer Samantha Koziara said in a statement. "To my knowledge, we haven't seen something like this before — but as AI gets more and more popular, I don't doubt an increased number inaccurate / inappropriate references will be made in listicles such as this. This simply highlights the importance of researchers, writers, and editors… of the human variety."
Food Bank CEO Rachael Wilson notes it's not surprising that the AI scanners clamped onto the Food Bank as a keyword, since there have been so many mentions of the institution in the Ottawa news lately.
The article also contained a number of other factual and linguistic errors.
Microsoft scrambles to apologise
This article has been removed and we have identified that the issue was due to human error," MS senior director, Jeff Jones, said in a statement. "The article was not published by an unsupervised AI. We combine the power of technology with the experience of content editors to surface stories. In this case, the content was generated through a combination of algorithmic techniques with human review, not a large language model or AI system. We are working to ensure this type of content isn't posted in future.
My take
Those of us in the journalism profession were saddened to hear, not too long ago, that Microsoft was laying off legions of human writes and editors, and turning over their jobs to AI. Other online publishers, including Gizmondo, CNet and BuzzFeed, have done likewise. And all have suffered embarrassing fails.
Why don't these mega-players just admit that journalistic AI is still only half-baked, and put more humans back in the equation, at least until the technology catches up?
~ Maggie J.