Where was I when this story was climbing the headlines ladder? Statistics show plant-based meat sales are stagnating. This is the first I've heard of it. What do the numbers say? And what might they mean for the future of plant-based protein substitutes?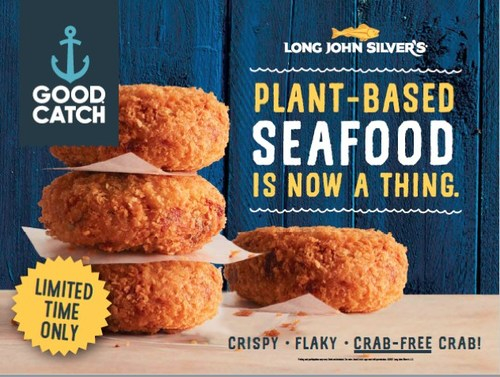 Now a 'thing': But are plant-based meat alternatives (PBAs) moving further
out of reach for the growing mass of consumers who are having trouble
simply filling their families' stomachs on shrinking food budgets?
I'll admit it. I've missed  few big stories in the past. But not for long, and not until they were full-blown capital 'I' issues. So I'm doing my best to get caught up on a headline I pulled from a learned journals stack this morning. one that should have popped into view above the hum-drum ivory tower clinical reports long before now.
What's up?
None other than financial community watchdog Deloitte has tagged the plant-based meat industry 'yellow' as an investment option, and they've released some pretty negative findings from a recent consumer survey. The executive summary of the survey report is blunt:
Plant-based food is hot. Plant-based alternative meat (PBA meat)… not so much — at least right now. After years of double-digit growth, sales are now flat."
The main findings:
There's been no growth in the number of people buying PBA meat in the past year. Under half of those polled this past summer – 42 percent – reported ever having purchased PBA meat. That's exactly the same as a year ago.
Responding to the 2022 survey, only 46 percent said they were prepared to pay a premium for PBA meat. That's down 9 percent from a year ago.
An even 60 percent of survey respondents agreed that PBA meat was healthier than traditional meat – down 8 percent from the same point in 2021.
More than 65 percent said they considered PBA meat more sustainable than 'real' meat. An 8 percent decline from 2021.
The probable causes of the slump:
The addressable market may be more limited than many thought.
With inflation, fewer people are willing to pay a price premium.
Some assumed benefits are being questioned by consumers.
What market analysts think
Ability to pay a prermium
"Paying more is a tough ask amid high food-price inflation." As we've remarked in this space several times in recent weeks, many folks – a significant number of whom say they agree that PBA meats are healthier and more sustainable than traditional meats – can no longer afford to feed their families three proper meals a day, let alone pay a premium for any food product.
Willingness to pay a premium
"Willingness to pay a premium for PBA meat dropped […] and remained well below the number of people who say they would pay a premium for the best traditional fresh food. PBA meat producers believe they are on the path to achieving cost parity with animal meat, partly because animal meat prices are rising. But until they get there, price will likely continue to be a PBA headwind — especially for consumers who are less passionate about the product."
Health benefits being questioned
"Many early adopters believed that the health benefits of plants would apply to all food products made from plants. Last year, almost seven in 10 consumers (68 percent) who had purchased PBA meat believed it was healthier than animal meat. But […] this year, the number dropped by 8 percentage points."
Sustainability also in question
"A similar but smaller drop occurred with environmental sustainability, down 5 percentage points."
My take
I've said before that my experience as an observer of human nature has more often than not proven my views on consumer behaviour to be on point. And I say, the foregoing all makes sense, taken in the proper context, and when all the individual points are considered in proper relationship with each other.
I think the current inability of folks at the bottom of the economic ladder – the vast majority of consumers – is a prime factor in the stagnation of the PBA meat market. It's just simple arithmetic.
I also agree that food price inflation is also a major factor, among all economic strata. Even those who said in the past that they were willing to pay a premium for PBA meat products are less willing than they were just a year ago. This may have something to do with the fact that the economy as a whole is working in such a way that traditional meat prices are still lower than  PBA meat prices. This is at least partly because inflation in general, fuelled by climate change, has resulted in soaring production costs and other factors, causing major increases in the cost of the veggie proteins PBAs are based on – principally, yellow peas.
It also seems clear to me that – barring the intervention of some major climatic or deus ex machina intervenion in the Big Picture – things are just going to get worse.
So: Are PBA meats facing a serious, of not fatal fall?
Muse on that…
~ Maggie J.