No sooner had St. Patrick's Day come and gone than March Madness game night snacks specials began to sprout like mushrooms after a spring rain. We also have a selection of limited-time offerings, and a slew of new and returning menu items from the Taco Bell-Cinnabon Team!
Chipotle's new Pollo Asado wilj captivate spicy chicken fans!
Chipotle rolls out Pollo Asado
After a successful test last fall, the new Chicken option is going chain-wide, at participating locations in the U.S. and Canada. Boneless Chicken breasts are dredged in a dry rub of cumin, guajillo peppers, and coriander, then grilled chopped, and tossed with garlic, chilis, lime juice, and chopped cilantro. This one will positively captivate a lot of spicy chicken fans…
El Pollo Loco premieres Birria
EPL has become the first Fast Food chain to feature traditional Mexican shredded-beef stew – Birria – on its menu, for a limited time. The stuff has been bouncing around the social media for a while without surfacing in the FF world – until now.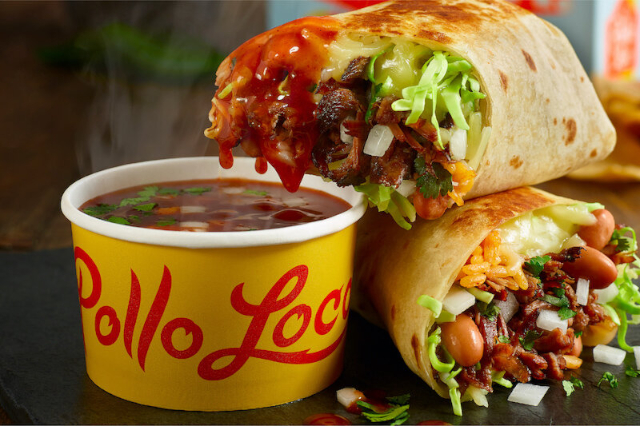 Birria is essentially shredded beef stew with traditional spices. It's now available at EPL in burritos, tacos and quesadillas. Get it while they've got it! Birria is only around until June 1.
Jack In The Box opens Munchie Madness Box
It's a little like Pandora's Box, in as much as once you get started, you're likely to go until you finish it. But you're meant to share it with fellow college ball lovers.
JITB is putting together "tons" of Tiny Tacos, seasoned curly fries, and six dipping sauces of your choice for $15. The March Madness promo will be available through the playoffs.
Taco Bell adds Breakfast Box…
The $5 Bell Breakfast Box comes with a Grande Toasted Breakfast Burrito, a hash brown, two Cinnabon Delights, and your choice of coffee or a medium fountain drink. That's quite a breakfast. And a pretty good deal, too: you save about $3 off the total price of the individual components.
… Brings back Cinnabon Delights coffee…
Cinnabon Delights Coffee is Taco Bell's premium roast coffee with vanilla creamer and Cinnabon Delights-flavored syrup. You can order it hot or iced.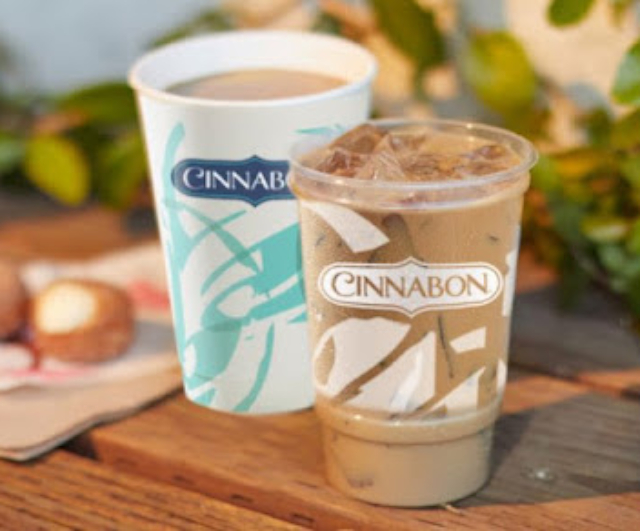 It's just $0.50 when you order via the mobile app during breakfast hours, but it's available all day at the regular price of $2.99.
… Adds 2 new Freezes
The Bell is celebrating spring with two new Freezes: Wild Cherry and Wild Cherry Sunrise (with pineapple-orange syrup added). (See photo, top of page.) They join the Blue Raspberry Freeze, and Mountain Dew Baja Blast Freeze on the beverage menu. Get 'em for just a buck each afternoon during 'Happier Hour' (2-5 p.m.)
Perdue intros Pulled Pork Bites
For Heat-And-Eat fans: Think Chicken Nuggets made with Pork. Then shred and spice-up the pork. Perdue Farms – known as a mega-player in the chicken industry – is hoping folks will love their Pork Bites just as much.
It's a limited time outing for the product which may indicate that Perdue is market testing it for future expansion. BBQ Seasoned Pulled Pork Bites are coming out just in time for March Madness game nights, and the standard frozen 1.37 lb. / 600 g bag is priced at $19.99. Order from the website,
And that's the skinny…
… On what's going to be making some of us – especially College Basketball fans – a little fatter over March Madness and the weeks to come. See you back here in 7 for the next edition of Fast Food Week!
~ Maggie J.